East Aurora teacher killed in car crash
By Erika Wurst For Chronicle Media —

October 9, 2018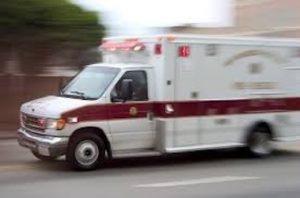 The East Aurora School District is mourning the loss of a Bardwell Elementary teacher who was killed in a car accident early Sunday morning (Oct. 7).
According to district officials, Cindy Formas, 57, of Hampshire was a technology teacher at the elementary school. On Tuesday, the EASD 131 Crisis Response Team was made available to Bardwell students who might be struggling with the loss of their teacher.
"Any time death touches us, especially when unexpected, it's stressful," school officials said in a district statement. "Please encourage your student who may be struggling with this news to reach out to the crisis team at school."
The Kane County Sheriff's Department said deputies were called around 1 a.m. on Oct. 7 to the area of Plank Road and Romke Road in unincorporated Burlington Township for reports of an accident with injuries.
An initial investigation revealed that Formas, in a Ford Fusion, and Kyle Luebke, 28, in a Kia Optima, were both driving westbound on Plank Road when the crash occurred. According to deputies, Luebke rear-ended Formas for an unknown reason, causing Formas to strike a utility pole. She was pronounced dead on the scene.
Luebke, of DeKalb, was transported to an Elgin hospital with non-life threatening injuries. Deputies said both Formas and Luebke were the sole occupants of their vehicles.
An investigation into whether drugs, alcohol, texting or speed played a factor in the fatal crash is ongoing. No citations have been issued.
Information on arrangements for Cindy Formas will be shared by the school district as it becomes available.
"Our thoughts are with Cindy's family during this very difficult time," school officials said.