Man barricades self in house after fight
September 2, 2023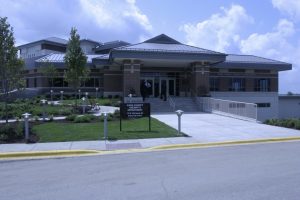 Charges are pending against a man for an incident in which he allegedly barricaded himself in his home.
As of press time, no information was available regarding charges against William Spates, 45, address unknown, for an incident on the 300 block of Parkside Avenue in Aurora Township.
Shortly before 6:30 a.m. Tuesday, Aug. 29, Kane County Sheriff's deputies were dispatched to the 300 block of Parkside for a report of a domestic situation involving a man and woman fighting in the street. During the 911 calls, neighbors reported that a man told a woman "Shut up or I'll shoot you."
No neighbors, however, could view any weapons.
Upon arrival, deputies located a residence with items on the lawn. Approaching the residence, they observed a male run from the residence.
Deputies said they engaged with the male, but he went back into the residence. The deputies advised police dispatchers that they heard the male start to barricade the back door with unknown items.
As a precaution, a secured perimeter was established with the assistance of the Aurora Police Department. Communication was established with the male inside, which confirmed the domestic incident had started in the street.
Deputies said they could overhear the male make suicidal statements.
De-escalation tactics were used; and the male exited the residence without incident.
Medical attention was rendered out of precaution for the male, deputies said. Once cleared by medical staff, the male, who deputies say is Spates, will be taken into custody, pending charges.
The woman involved in the domestic incident was located away from the residence. Deputies said she was taken to a secure location where medical attention was rendered for non-life-threatening injuries. The woman's name, address and injuries were being withheld due to her cooperation with the investigation and interview, the Sheriff's Office said.
The woman told deputies that she and the male have a dating relationship and the address on Parkside is a relative's home.
Sheriff's deputies said they are conducting witness interviews and gathering evidence associated with pending charges.
The Aurora Fire Department also assisted in the incident.