One dead, four wounded in shootings in Aurora
December 1, 2019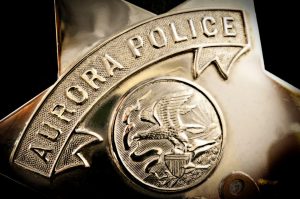 One person was killed and four others are wounded following shootings that occurred in Aurora in the early morning hours of Sunday, Dec. 1.
The incident happened just before 2:30 a.m. on Fifth Street, according to Aurora police.
Police received reports of shots fired and a person shot in the 700 block of Fifth Street. When officers arrived, they found three people at a home suffering from gunshot wounds. All three people were transported by Aurora Fire Department paramedics to an area hospital.
Two people were listed in stable condition as of.Dec. 1, but the third person was pronounced dead at the hospital.
A short time later, two more people arrived at Copley Hospital suffering from gunshot wounds, according to police. Those victims were listed in stable condition Sunday morning.
Officers and detectives are investigating the shootings.
Aurora Police Department detectives responded to the scene and began interviewing potential witnesses, canvassing the area and investigating the specific circumstances of the incident. Evidence Technicians from Aurora Police's Evidence Unit also responded to the scene to identify and collect forensic evidence from the shooting.
While the investigation is in its early stages, detectives believe this shooting is an isolated incident and does not appear to be a random act, according to police.
"If you saw something, we need you to say something," Aurora Police Department Investigative Services Bureau Commander Jack Fichtel said Sunday morning. "No matter how small the information might seem, we need to people to come forward with any bit of information about what happened early this morning."
Anyone with any potential details about the shooting is asked to call Aurora Police's Investigations Division at 630-256-5500. You can also call Crime Stoppers at 630-892-1000 to leave information anonymously.
Crime Stoppers offers cash rewards up to $5,000 and anonymity to citizens who furnish information leading to the arrest of felony crime offenders and the capture of felony fugitives.