Shoppers have fewer rights when something goes wrong
By Jack McCarthy Chronicle Media —

March 8, 2017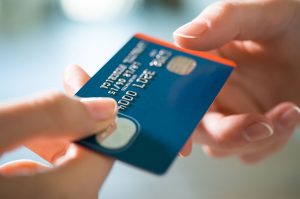 The deck is stacked against consumers these days and they may not even know it.
Retail stores shelves are stuffed with products and inflation remains in check. And it's easy to pay by simply pulling out some plastic from wallets stuffed with credit, debit and gift cards.
But as a shower departs the store with a new flat screen TV, power tool, appliance or digital device, they've also given up the right to sue the manufacturer if something seriously goes wrong.
It's all in the fine print.
Doug Grier, dean for Community Education at Waubonsee Community College, took an audience on a tour of the current world of consumer rights during a wide-ranging talk last month at the college's Sugar Grove campus.
A purchase or service may be accompanied by rules that prohibit lawsuits and limit consumers to arbitration to solve a complaint.
"In a lot of cases like fine print, you may have no control because if you're purchasing a product by the act of buying it you're agreeing to (rules)," said Grier. "Nobody reads that stuff, but it's there."
In day-to-day dealings, retailers continue to accept returns and offer exchanges and refunds for faulty products or to placate an unhappy customer.
After all, they do want the business.
But many products and services — ranging from cell phones and toys to credit cards and cruise lines, include documents in tiny type spelling out the manufacturer's rights and consumer options.
The act of purchasing also typically means they've surrendered the right to sue and instead accept binding arbitration, a legal process that's potentially expensive, inconvenient and leans in favor of the company.
Grier, who recently completed a second master's degree in Integrated Marketing Communication at Roosevelt University, has held positions in marketing, higher education and non-profits management.
"It may not matter if you're buying a gift card, but if you're buying a house, signing a contract for a job— those things are important," he said.
But it's not all bleak. Aggrieved consumers do have the option for class action lawsuits, and federal and state regulatory agencies are tasked enforcing consumer protection laws and offering protection and a fairer playing field in areas of product safety and competitive business practices.
The newest agency — the federal Consumer Financial Protection Bureau — was created in the wake of the 2008 housing crisis and economic crash.
It is responsible for financial sector protection, with jurisdiction over banks and credit unions, securities firms, mortgage servicing companies, debt collectors and foreclosure relief concerns.
But the new Trump Administration has suggested it wants to scale back the CFPB, but no specific proposals have yet emerged.
— Shoppers have fewer rights when something goes wrong —