South Elgin students killed in crash
By Kevin Beese Staff Writer —

September 2, 2023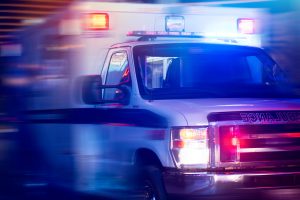 The Bartlett, Elgin and School District U-46 communities are mourning the loss of two South Elgin High School students who were killed in a crash Thursday, Aug. 31 in Bartlett.
The accident happened at 7 a.m. Thursday at Illinois Route 25 and Kenyon Road and involved a 2002 Honda Civic occupied by four South Elgin students and a 2007 Mack semi-tractor trailer.
The Kane County Coroner's Office identified the two passengers who died from multiple injuries from the motor vehicle crash as Kamorra Campbell, 17, of Bartlett and Tahlulay Henry, 16, of Elgin.
"It is with heavy hearts that the entire Bartlett community mourns with the family and friends of the South Elgin High School students involved in Thursday's tragic car crash," Bartlett Village President Kevin Wallace said in a statement.
"Words cannot capture the pain of losing two young women far too soon," he added. "Though their lives were short, there is no doubt that they brought love and joy to those they touched — teachers, classmates, friends and family — and that they will be forever remembered.
"We also extend our support to the young women and the truck driver who experienced the trauma of this accident. We wish them comfort and healing during this sad time.
"On behalf of the village and the trustees, I send our heartfelt thoughts and our deepest condolences."
Bartlett police said the Honda Civic was traveling northbound on Route 25 when it failed to yield turning left onto Kenyon on a green light. The Mack semi-tractor trailer was traveling southbound on Route 25 and hit the car.
Police said the male driver of the Mack semi-tractor trailer and the female driver of the Honda Civic suffered non-life-threatening injuries and were transported to area hospitals. A female passenger in the Honda suffered life-threatening injuries and was transported to an area hospital, and then airlifted to a second hospital. One of the female passengers was pronounced dead at the scene. Another female passenger suffered life-threatening injuries and was transported to an area hospital where she later died.
School District U-46's Crisis Team was activated at South Elgin High School.
The Metropolitan Emergency Response and Investigative Team assisted the Bartlett Police Department with the investigation.
Route 25 was closed between West Bartlett and Graham roads for seven hours due to the accident.
"Our thoughts, prayers and most sincere condolences are with the families and loved ones of the students during this incredibly difficult time," Suzanne Johnson, superintendent of District U-46, said in a message to U-46 staff, parents and guardians.
She said school social workers and counselors are available to provide guidance, a listening ear and a safe space for students and staff who may want to talk about their thoughts or concerns.
Johnson said any U-46 student who feels the need to talk should be encouraged to reach out to school counselors, social workers or any trusted adult in the community. She said the district has also compiled a list of resources that might be helpful to parents and guardians as they support children through the difficult time.
"During these moments of sorrow, it's important that we come together to support one another," Johnson said.