Three killed in Big Rock crash
September 4, 2023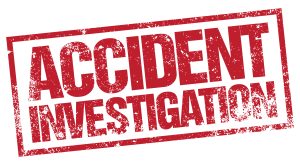 Three people were killed in a crash Saturday, Sept. 2 in Big Rock Township.
The accident occurred shortly before 9:30 p.m. Saturday on U.S. Route 30 near Davis Road.
A preliminary Kane County Sheriff's Office investigation revealed that a Honda Civic driven by Jaime Bibiano, 55, of Waterman was traveling westbound on Route 30 from Davis Road. Bibiano passed a vehicle in front of him in the eastbound lane in a no-passing zone, according to deputies.
A Harley-Davidson motorcycle driven by Scott Luczynski, 56, of Elburn, and a passenger on the bike, Kathleen Luczynski, 58, also of Elburn, were traveling eastbound on Route 30 approaching Davis Road.
While Bibiano was passing on the left, he struck the motorcycle head on, deputies said.
Shortly after 10 p.m. Saturday, Kathleen Lyczynski was located deceased on the scene. Bibiano was found in his vehicle, also deceased,
Scott Luczynski was taken to Mercy Hospital in Aurora, where he was pronounced dead shortly after 10:15 p.m. Saturday.
Sheriff's deputies continue to investigate the crash.