Two Aurora men charged with first-degree murder
By Erika Wurst For Chronicle Media —

September 15, 2017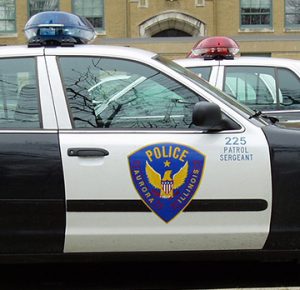 Two Aurora men face multiple counts of first-degree, stemming from the June 10 shooting death of a man in Aurora.
According to Aurora Police Department spokesman Dan Ferrelli, Martin Garcia, 23, 600 block of N. Root St., Aurora, has been charged with six counts of first-degree murder and two counts of unlawful use of a weapon.
He was taken into custody by Aurora Police and agents of the U.S. Marshals Service Great Lakes Fugitive Task Force on Sept. 14 at his home.
Garcia is alleged to have been involved in the shooting of Rodolfo Rocha, 34, 1100 block of Superior Street, Aurora.
Rocha was with a group of people who were standing in front of a home in the 1100 block of Grove Street on June 10 around 12:35 a.m. when shots rang out, Ferrelli said
Two men had allegedly walked up to Rocha and his group of friends, uttered gang-motivated statements, pulled out weapons and began firing shots. Rocha was the only one in the group who could not run away after the firing began, Ferrelli said.
He was struck multiple times and pronounced dead on the scene when officers arrived.
About 20 minutes after the shooting occurred, officers spotted a man walking in the area that matched the description of one of the shooters.
The man, Anthony Medina, 24, 1100 block of Gates Street, was stopped, brought in for questioning, and eventually connected to the shooting, Ferrelli said. He was charged with two counts of first-degree murder and remains in the Kane County Jail on a $3 million bail.
Around the same time officers were questioning Medina, Garcia walked into an Aurora hospital suffering from gunshot wounds, Ferrelli said.
He noted that Garcia was likely shot by his own weapon, or by Medina's weapon, during the incident, as it is not believed that Rocha or anyone in his group was armed.
"From the onset, police believed the shooting (of Rocha and Garcia) were related, and were eventually able to tie Garcia to the murder, despite the fact that he was very uncooperative with authorities," Ferrelli said.
— Two Aurora men charged with first-degree murder —