Weisner to step down as Aurora mayor on Oct. 30
Chronicle Media —

August 25, 2016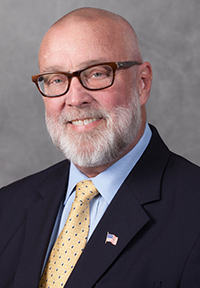 Aurora Mayor Tom Weisner has announced he plans to step down as chief executive of the state's second-largest city on Oct. 30.
Weisner, who has had bouts with cancer during his three terms as mayor, said he came to the decision with "considerable" reluctance.
"I have made this decision based on my sense that I cannot continue much longer to serve our city at the same level I worked to maintain over the past 11-plus years," Weisner said in a statement. "I have recently begun to feel that I cannot continue to perform at the level I expect of myself and I do not wish to remain as mayor if I can't."
Weisner said last year that he would not seek a fourth term as mayor in the 2017 municipal elections, setting off a scramble that has attracted several candidates seeking to succeed him.
"Let me say that I have led a fortunate life, to date," Weisner said. "I have had both the honor and the stimulating challenge of leading Illinois's second largest city through the Great Recession.  I am most thankful for both that honor and that challenge, for this has caused me to try to operate consistently at my very best.  No doubt, I haven't always succeeded, but as Theodore Roosevelt might say, I have been blessed to be "the man in the arena."
The City Council will select an Acting Mayor among members to serve the rest of Weisner's term. A mayoral election is scheduled for April 2017.