Kendall County news briefs
July 17, 2019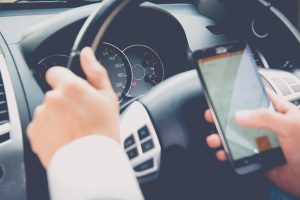 Sheriff's Office reminds of new tobacco law
The Kendall County Sheriff's Office would like to remind the public of the new law that took effect on July 1 prohibiting the sale or furnishing of tobacco products, electronic cigarettes, or alternative nicotine products to a person under 21 years of age.
The law also prohibits the purchase of tobacco products, electronic cigarettes, or alternative nicotine products by a person under 21 years of age. The law made changes regarding definitions, age verification, penalties, possession, and other matters.
In addition to prohibiting the sale and sample distribution of tobacco products, e-cigarettes, and alternative nicotine products to individuals under age 21, the law:
– Requires tobacco and e-cigarette retailers to update all posted signage required by Illinois law with the minimum sales age of 21 for tobacco products, tobacco accessories, alternative nicotine products, e-cigarettes, and e-liquids and solutions, regardless of whether they contain nicotine.
– Requires tobacco and e-cigarette retailers to update age verification training programs for employees.
– Specifies age verification requirements for retailers, requiring a person who appears to be under the age of 30 to show government-issued photo identification.
New law expands distracted driving violations
Illinois law now prohibits the use of hand-held cellphones, texting or using other electronic communications while operating a motor vehicle. Hands-free devices or Blue Tooth technology is allowed for persons age 19 and older.
If you must make a phone call, even with hands-free technology, it is recommended that you pull off to the side of the road before making the call.
According to the new law, you are only allowed to push one button to activate GPS or answer or make a call. So, unless you are using technology such as Bluetooth to access your phone hands-free, the following offenses will get you a ticket:
• Any talking, texting, or tweeting on your hand-held phone;
• Looking at social media, photos, videos or emails on your phone;
• Getting directions from the GPS while holding your phone;
• Choosing songs from a playlist on your phone;
• Using Apps on your phone;
• Using the phone at a stop light or stop sign;
• Using the phone while sitting in traffic.
The only times Illinois drivers can use a cell phone that is not hands free are:
• To report an emergency situation.
• While parked on the shoulder of a roadway.
• While stopped due to normal traffic being obstructed and the vehicle is in neutral or park.
Drivers who are in a crash resulting from distracted driving may face criminal penalties and incarceration.
OSWEGO
SCORE offers contract workshop in Oswego
A well-written contract is essential to successful working relationships between buyers and sellers.
More than an authorization to provide or receive goods or services, a good contract is a work order that outlines the details and expectations for both parties — what's being done, when, for how much, and the risks each party assumes.
Contracts minimize risk and protect your business if there are any disputes. In this workshop, which takes place Thursday, July 18 from 8:30-10 a.m. at the Oswego Library Main Campus, SCORE mentor Ed Lichtenstein will introduce participants to the full meaning of your contracts, whether you are a buyer or a seller. Visit https://www.oswego.lib.il.us to register.
Village pushes for collaborations on local services.
On Monday, June 23, Village of Oswego invited staff from the Oswegoland Park District, Oswego Township, the Oswego Fire Protection District, the Oswego Public Library District, Oswego School District 308 and Kendall County to come together at the Oswego Police Headquarters for a shared services summit.
The meeting gave leaders from these different government bodies the opportunity to identify ways to reduce costs through collaboration.
For example, government bodies could make large purchases of supplies jointly to save money with bulk discounts or save time and energy by sharing information and collaborating on map systems.
The village already informally works with other units of government, for example, coordinating between the police department and the Oswego Fire Protection District on fueling vehicles and joint training.
Recent collaborations with Oswego Township have included sharing tree trimming and stump grinding services, and working together to patch Wolf's Crossing, which stretches through the village's and the township's jurisdictions several times.
"These initiatives can lower costs, improve services, and save time," said Oswego Village President Troy Parlier. "I'm thank to be working alongside our government partners to benefit each entity individually and, more importantly, our community as a whole."
Already, the village has several agreements with other communities to provide the same level or better levels of services for less cost to residents. In the winter, Oswego produces and shares the salt brine used to keep roadways clear with the Village of Montgomery and Montgomery, in turn, clears some of Oswego's streets.
In the summer, Oswego partners with Yorkville to host outdoor movie events, like the Dine N' Drive drive-in movie screening of "The Greatest Showman" at the Park N' Ride on Aug. 8.
Oswego and Yorkville even share two staff members, a facilities manager and a purchasing manager. Splitting salary and benefit costs ensures that both communities get highly qualified staff for less cost.
The Oswego shared services summit concentrated specifically on the different units of government within Oswego, rather than other municipalities.
Following the meeting, staff will continue to work on money-saving ideas, like developing shared bid and contract language that can help the different units of government make bulk purchases together.
For more information on the services offered to residents by the Village of Oswego, visit www.oswegoil.org.