Man charged with robbing Aurora fire station
By Erika Wurst for Chronicle Media —

July 13, 2018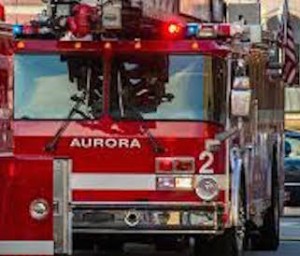 A 19-year-old South Holland man has been charged with burglary for allegedly stealing personal items from an Aurora fire station while firefighters were out on calls.
Police said Cameron Duke entered Aurora Fire Department Station 8, 3700 block of McCoy Drive on July 2 and stole a back pack containing $450 worth of personal items belonging to a firefighter.
According to Aurora Police Department spokesman Dan Ferrelli, the afternoon of July 2 was a busy one for firefighters. At 4:30 p.m. the crew at Station 8 were all out responding to emergency calls., which left the building empty.
When firefighters arrived back at the station 30 minutes later, they discovered that a backpack had gone missing from one man's bunk.
The mystery of who allegedly stole the bag didn't take long to unravel.
Less than 24 hours later, at around 1:50 p.m. July 3, Aurora police were dispatched to a crash in the 300 block of Gregory Street.
They found Duke behind the wheel of his 2006 Chevrolet Impala that had crashed into a parked vehicle after he failed to properly make a turn.
Ferrelli said an officer who was questioning Duke allegedly smelled a strong odor of marijuana coming from inside the vehicle and requested a search, to which Duke consented.
During the search, officers found the backpack and personal items that had been stolen from the station in the back seat of Duke's car.
Police believe that Duke entered a door that was inadvertently left unlocked while fire personnel responded to the emergency calls.
He was also cited for failure to reduce speed to avoid an accident.
—- Man charged with robbing Aurora fire station —-