Pokemon Go players popping up all over at all hours
By Erika Wurst For Chronicle Media —

July 18, 2016
As the public relations specialist with the Fox Valley Park District, it is Jeff Long's job to get residents out of their homes and into the parks.
He hopes they'll walk along the trails of the Fox River, picnic at a preserve, or meet friends for an afternoon of swings and slides.
Long, and other parks and recreation officials across Illinois and the nation, just got a big public relations boost with the advent and release of new augmented reality game Pokémon Go.
The cell phone application allows users to transform their real world surroundings into a game, where they're encouraged to visit parks, monuments and other hot spots to catch Pokémon characters that are hidden around town.
"There's a lot of Pokémon people all over the place, and that's a good thing," Long said of the Pokémon craze, which has flooded local parks with crowds of all ages.
"You see the moms with stroller and joggers — they're there still, but there's another group of people who are Pokémon players, and it's really diversifying the parks," he said.
Like the rest of his parks and rec colleagues, Long said he was "blindsided" by the game's release, and the rush of players it's had descend upon park district properties.
"Dear Pokémon, thanks for doing our job for us," he joked about the game's impact. "It's getting kids off the couch. They're not running a joystick in a dark room."
For licensed Clinical Psychologist Melinda Hammond, the game's release has also had a positive impact on her profession. Hammond, a former Oswego resident who now practices in Orland Park, works with children with behavioral and emotional issues.
"What we know is that going walking and being outdoors helps with depression, anxiety and ADHD," Hammond said. "The big problem I have with kids is that they don't want to to that."
That once kids are past the age of going to play at the park, it's harder to get them to go outdoors, Hammond said. The ones with anxiety and depression are the hardest to convince, she said.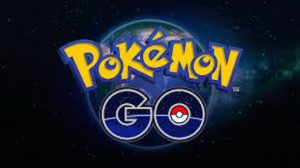 Pokémon Go, however, has changed that.
"We use different parts of the game to motivate them," Hammond said. "We'll say, 'There's a Pokémon at the park. Why not try to go there twice a day.'"
Like Long, Hammond has also come to appreciate the diverse crowds of people interacting at local parks. Kids on skateboards, bikes and roller blades are blazing their way through town in search of their next catch.
"I like seeing lots of people from different backgrounds talking," Hammond said. "We were at the park there other night and there were tons of people there that probably would have never had a conversation with each other, and they were all talking."
Safety concerns
While the game has provided fun and exercise for many, it can also pose risks that local police want players to be aware of–and that could come in the form of a minimum $100 fine.
On a recently July night, Oswego police happened upon more than 40 Pokémon Go players who had met up at Hudson Crossing Park to hunt the cute little creatures past dark. Oswego officers took to Facebook to remind residents that parks close at dusk, despite whatever Pokémon are lurking in the dark nearby.
"Oswego Police would like to remind all Pokémon trainers and other park goers that all parks close from dusk to dawn. All parks have a sign that the park is closed from dusk to dawn and a ticket for a first offense could be issued with a minimum fine of $100. That could equate to approximately 2,500 Pokeballs!" they wrote.
Lake County Sheriff's Office reported a robbery on July 14 involving Pokemon Go players. Deputies responded around 10 p.m. to the area of Morton Drive and Carol Lane in unincorporated Lake Villa for an armed robbery.
The deputies found two teenage brothers, who were in the area playing the game, were robbed of their cellular phones.
While the teens were walking, two men in their early 20s left a vehicle and approached the teens, according to the Lake County Sheriff's Office. The teens told deputies one of the suspects showed a firearm and then both men took the teens' phones. The subjects then fled in their vehicle. Neither teen was hurt during the robbery.
Aurora Police Department spokesman Dan Ferrelli also warned players to stay off private property and to be aware of their surroundings at all times.
"We've seen a marked increase in the number of people out and about, especially in the downtown area at night," Ferrelli said. "Which is why I say to be aware of your surroundings, the boundaries of private property and to be respectful. It's so easy to get caught up in the moment and the attraction of the game that you're not paying attention to simple things like traffic, and that can present a real danger."
Businesses use Pokemon Go to catch customers