Scouting gives girls safe, but challenging, place to grow into leaders
By Mary M. Flory For Chronicle Media —

April 20, 2016
Parents have to raise their children for the world that they will be living in, not for the world that the parents grew up in.
While that's easier said than done — just ask any parent struggling with Snapchat, emojis, Kardashian selfies or YouTube channels of surprise eggs — this truism of parenthood has also found its way to the forefront of youth organizations that have stood the test of time, like the Girl Scouts.
With a history steeped in girl power before women even got the right to vote, Girl Scouts' founder Juliette Gordon "Daisy" Low championed inclusivity, independence, confidence, leadership and personal growth among young women and girls.
She organized the first Girl Scout troop on March 12, 1912 in Savannah, Georgia, and that solitary troop has evolved into an organization that is a 2.7-million-person well-oiled machine (1.9 million girls and 800,000 adult volunteers).
Not to mention the more than 59 million Girl Scout alumnae who have taken the organization's mission to heart over the years: "Girl scouting builds girls of courage, confidence and character who make the world a better place."
The Local Experience
In 2009, the local landscape of scouting was revamped with the creation of Girl Scouts of Northern Illinois (GSNI), which was formed when four local Girl Scout councils decided to merge to better serve their communities. GSNI currently includes 15,000 girls and more than 5,000 adults, said Cindy Kocol, director of alumnae and community relations for GSNI, and it serves about 1,000 troops in portions or all of 16 counties: Boone, Carroll, Cook, DeKalb, DuPage, Jo Daviess, Kane, Kendall, Lake, LaSalle, Lee, McHenry, Ogle, Stephenson, Whiteside and Winnebago.
"There are 112 councils across the U.S., and they're pretty much standard in terms of programming," Kocol said. "It's about a customizable experience that gives girls independence, confidence and character to make a difference. I would say that Girl Scouts is unique from other youth programs because it's an all-girl environment, and studies have been done, saying that girls tend to succeed more and do better in an all-girl environment. They can be themselves. They can try new things."
Emilia Geren, a cadette in Elgin's GSNI Troop 521 couldn't agree more, pointing out that there's so many different GSNI programs, activities and camps to choose from. "And since it's all girls, you feel more comfortable opening up than if it was boys and girls. I like it that I can be with my friends and the cool leaders," she said.
"Out of everything out there," said Emilia Geren's mom Nancy, "I really thought that the Girl Scouts taught a lot about independence and integrity, and those are two things that are very important to us."
Choose Your Own Adventure
"There are a lot of choices for the girls within the structure of the Girl Scouts," said Shannan Harley, the director of girl experience for GSNI. "This is very different than what other organizations do, where members are just told [what to do].
"Since the girls drive their experience," she added, "a girl is able to explore issues that are relevant to her and develop the skills to improve her world."
Kocol pointed out that while tradition drives the scouting experience, the organization stays relevant with its programming:
"We have bullying workshops and a whole booklet that deals with relationships and bullying, how not to be a bully, how to recognize [bullying], what to do if you're bullied. And we teach the girls what to do online and what not to do," Kocol said. "Online safety is actually a big part of a badge that they can earn."
GSNI hosts Minecraft Mondays, Kocol said, where the girls can play video games, along with STEM (science, technology, engineering and mathematics) education, entrepreneurial, arts and crafts, and career exploration, and outdoor/nature programming.
"The Girl Scout cookie program helps [Girl Scouts] learn financial literacy and practical life skills. They learn how to cook. We even have Camp CEO, where the older Girls Scouts learn interviewing skills and what a company is looking for and how to apply for college. They get to travel; they get to look at the global community. They're meeting people. They're learning how to be responsible citizens, gaining an idea of what they might want to [be when they grow up]," she said.
Another way that Girls Scouts of the USA stays in step with their membership is by addressing issues and starting conversations about important—albeit controversial—topics such as transgendered youth.  "GSNI has not had to [address the serving of a transgendered youth]," Kocol said, "but Girl Scouts in other areas have and our national organization has given us a message that if this comes up, then we need to contact them. It's handled on a case-by-case basis. Of course they're going to think about the welfare and best interests of all members, but their policy is that when a child is recognized by family, school and community as a girl, and lives culturally as a girl, the Girl Scouts can serve her in that all-girl environment that's physically and emotionally safe."
 'Once a Girl Scout, Always a Girl Scout'
According to GSNI, approximately one in every two adult women in the United States has been a member of Girl Scouts. "Girls Scouts cultivates the character it takes to make a difference in the world. And we find that a lot of these girls, as they get older, that's what they want. They want to make a difference, so we give them the skills and the opportunities to do that," Kocol said. "Girls Scouts are always doing service projects in their communities. It's something that helps build character and confidence, knowing that they can make a difference."
"[When girls] become a part of the GSNI's alumnae association … they can connect with old friends and share memories, and we ask them to support the next generation of girls as they go through their own girl scouting experience. We like to encourage them to, as we like to say, 'make more wow happen.'
"We do say, 'Once a girl scout, always a girl scout'," Kocol added. "That's something that the alumnae feel. That's why they enjoy giving back to current girls. To mentor them, the next generation, though their girl scouting experience. That creates a bond between generations."
By the Numbers
Girl Scouts of Northern Illinois troops
DuPage County: 38
Kane County: 364
Kendall County: 91
 Scouts meet Girl Scouting's gold standard
Girl Scouts of Northern Illinois (GSNI) will kick off the 2016 centennial celebration of the Girl Scout Gold Award by recognizing 12 local Girl Scouts, who will receive this prestigious award this year.
These scouts will be acknowledged at GSNI's annual meeting held on Saturday, April 23, at Elgin Community College, 1700 Spartan Drive, Elgin. The event begins with a free breakfast at 8 a.m.
Currently registered Girl Scout adults and girls over the age of 14 are invited to attend. Event registration is available at, www.girlscoutsni.org/annualmeeting.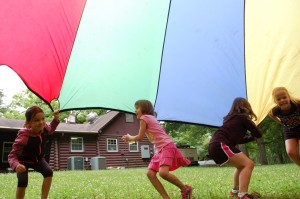 The Girl Scout Gold Award is the highest and most prestigious award in Girl Scouting. Girls who pursue their Gold Award aspire to transform an idea and vision for change into an actionable plan with measurable, sustainable, and far-reaching results.
Jamie Fisher, 17, St. Charles – Eat Right, Do Right
Jamie set up a series of workshops for people of various ages where she taught nutrition and how to cook healthy foods geared to different stages of life.
Megan Kalafut, 18, Lake Zurich – Shoebox STEM
Megan created a hands-on Science, Technology, Engineering, and Math (STEM ) curriculum for a local community center. The children attending the community center learned STEM is fun!
Helen King, 18, Elgin – Helen's Natural Prairie Butterfly Garden
Helen created a native prairie plant garden at Sherman Hospital. The garden will provide much-needed habitat to support pollinators whose populations have been on the decline due to habitat loss.
Erin McDermott, 17, Kildeer – The Butterfly Bench
Erin planted a butterfly garden, restored a prairie, and built a sitting area at a local nature center to aid the awareness of the diminishing Monarch butterfly habitat and its sole food source, Milkweed.
Katelyn Mitchell, 18, South Barrington – Seeds for a Fruitful Future
Katelyn planted apple and pear trees to provide fresh fruit to local food pantries. Families in need don't have reliable access to fresh produce.
Amanda Rice, 19, Batavia – Project Harmony
Amanda organized a group of musicians to play for residents living in senior assisted living facilities. These residents weren't often able to go out and enjoy concerts, so she brought the music to them.
Lindsay Schwartz, 19, Kildeer – Out of Site, Still in Mind
Lindsay educated middle school students about the dangers of pornography and the long-term negative affects it can have on young people.
Ashely Sherwood, 18, Machesney Park – Lending a Hand
Ashley worked with the Harlem School District to divert 4,000 textbooks and workbooks from the landfill. The books were then provided to other students in need through local and global organizations.
Kristin Sheyka, 18, Barrington Hills – A Visit to the Hospital
Kristin worked with pediatric staff at Good Shepherd Hospital to develop a book to ease children's fears by explaining equipment they may encounter during their stay.
Alexis Thomas, 19, Aurora – Clothe the Community
Alexis developed a two-fold project. She taught women at a transitional housing facility to sew. The clothes they made were sent to Haiti to help those in need there. The women plan to use this valuable life skill to help themselves and their families.
Samantha Walter, 18, Batavia – Roamin' with the Classics
Samantha created a club at her high school to foster an interest in Latin and associated works. She made sure the message was shared beyond the club by creating a related website.
Katherine Witt, 18, North Aurora – Dog (animal) Adoption Day
Katherine brought together multiple organizations to teach people about different types of dogs, their personality types, and the care needed to thrive in a home environment. Her event also highlighted animals that were available for adoption.
— Scouting gives girls safe, but challenging, place to grow into leaders     —