Two Lake Co. cities asking voters to adopt home-rule status
By Gregory Harutunian For Chronicle Media —

August 30, 2018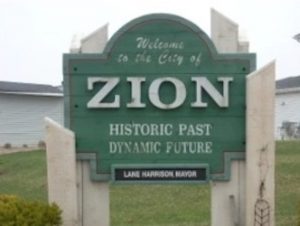 The north Lake County municipalities of Winthrop Harbor and Zion are seeking home-rule status through a referendum question being put to voters on the Nov. 6 general election ballot. Both respective city councils have approved the measures in an effort to gain more control over their own affairs without the stipulations of state-mandated guidelines, although self-generated increases on taxes and fees, along with their creation, could also impact residents.
Authority for home-rule status is granted by the state of Illinois automatically to communities with a population threshold of 25,000 people or through a referendum approved by voters by a majority margin. Achieving the designation allows greater latitude to municipalities in passing legislation that would address local issues and administer them in its geographic area.
Winthrop Harbor's city council decision to place the home-rule question on the ballot came during its July 3 meeting by a unanimous 5-0 tally, with one absentee member. It was adopted ahead of the Aug. 20 deadline, imposed by the Illinois State Board of Elections, for local governments to act on such resolutions. It was promptly filed with the Lake County clerk for certification.
The city of Zion also acted on a similar referendum question for home rule, during its Aug. 7 session, which passed by an 11-7 vote. However, the city would most likely surpass the 25,000 population threshold for automatic home rule in three years, when the next census occurs. Its current population stands at 24,413, as per the 2010 U.S. Census Bureau records.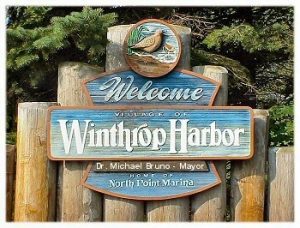 "We have already held the first of three public sessions, where we have taken a non-position on home rule as a way of educating residents on its pros and cons," said Gregory Jackson, a professor of public administration with the Illinois Institute of Technology, and consultant with Winthrop Harbor. "Zion is on the cusp of 25,000 people, while Winthrop Harbor is around 7,000. They too are seeking home rule, and a reason why they didn't go to a special census."
The city of Zion is expecting an estimated $1.055 million budget deficit, and the home-rule status would permit the possibility of a higher retail sales tax rate, the imposition of other fees, and property tax increases unhindered by state statute which caps municipalities without home rule at 5 percent.
"City officials coming to the public forums have pledged not to raise property taxes above the 5 percent cap, as in non-home-rule communities," said Jackson. "Our village board sat down and looked at the options, including gaming and sales tax. It's not how much can we charge for gaming, but it would be to the industry itself, not the businesses.
"They look at user fees that can be spread around so that property tax increases will not be impacted and not put this on the back of taxpayers," he said. "Zion has a $1 million shortfall, Winthrop Harbor does not have a budget shortfall for this fiscal year, so they won't use (tax powers) like some."
Attempts to reach Zion officials for comment were not successful.
Both referendum questions have met certification deadlines for local governments, and will appear on the Nov. 6 general election ballot.
— Two Lake Co. cities asking voters to adopt home-rule status —-