Provenzano leaves Algonquin Township Highway Department
By Gregory Harutunian for Chronicle Media —

October 23, 2018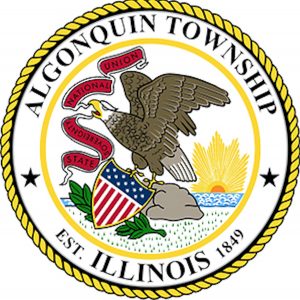 Another chapter in the continuing controversy between Algonquin's township board and its highway department has ended with the Oct. 12 resignation of Ryan Provenzano, in relinquishing the position of deputy highway commissioner.
Provenzano, 24, had also served as chief of staff for the office of township Supervisor Charles Lutzow, and at one time, held both posts simultaneously until criticism involving preference and patronage were leveled.
Provenzano is the son of former McHenry County Board member, Nick Provenzano, and has ties to the Republican Party. The full-time post as chief of staff paid $32 per hour, while the deputy highway commissioner, under Algonquin Township Highway Commissioner Andrew Gasser, was part-time and paid $33 per hour.
"It's really a personnel matter and we don't discuss those things … he's moved on to another position, and that's that," said Lutzow. "He acted as an assistant administrator at the office. There's been a lot of turmoil like the 14-month investigation by the state's attorney's office of former township highway commissioner Bob Miller that ended with nothing. Hopefully, things will calm down."
Lutzow terminated Provenzano as chief of staff, and banned him from the township offices, which was later rescinded to allow access for the purposes of training another employee. In January, some highway department employees and township officers began questioning the dual positions as a hiring that was political in nature, combined with the pay scales.
Following the termination, he remained a highway department employee at a pay rate of $20 per hour, by Gasser. The two township entities have been embroiled in enmity, resulting in lawsuits over Freedom of Information Act requests involving Miller's tenure, and legal fees that have crossed over the $230,000 mark.
In a separate action, the Algonquin Township Board approved a one-time $40,000 settlement payment with the Edgar County Watchdog Group over untimely response to their FOIA requests, during its Oct. 10 regular meeting. According to state law, a public entity has five working days to respond to a FOIA request, with an extension of five working days by way of response to the requestor.
"They sued for not giving FOIA information in a timely manner, each count was $5,000 and I understand the time period, but sometimes you can't find records," said Lutzow. "We settled. We held a special meeting for the board to approve this action. They are still suing the highway department over it, and that's a separate action involving them.
"The shame is that this is taxpayer money being spent on something that was wholly unnecessary," he said. "That includes all the legal fees that have been accruing through all this."
McHenry County Board Chairman Jack Franks, a proponent of township and government reduction, has made overtures in forwarding the potential action of abolishing Algonquin Township entities, due to the clashes between the township board and the highway department, run by Gasser, a former county board member.
An initial step toward consolidating government entities was taken by McHenry Township in placing a referendum question on the Nov. 6 general election ballot. It asks township voters, "Shall the Road District of the Township of McHenry be abolished with all the rights, powers, duties, assets, property, liabilities, obligations, and responsibilities be assumed by the township of McHenry?"
Lutzow noted the referendum, and the county board's consolidation agenda. "The McHenry Township Road District … let them be the incubator on this issue, to give us a sense of direction, if it passes."