Woman killed in crash near Woodstock
Chronicle Media —

January 3, 2020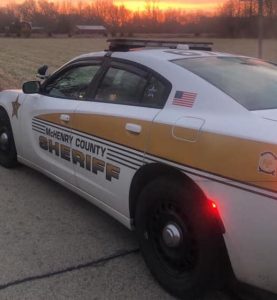 A 24-year-old Harvard woman was killed in a single-vehicle crash that occurred New Year's Day near Woodstock.
At 2:51 a.m. Jan. 1, the McHenry County Sheriff's Office and Woodstock Fire/Rescue District responded to a single-vehicle crash involving a 2007 Dodge Caliber that has crashed into a tree on Charles Road west of Queen Anne Road.
The on-scene investigation indicated the Dodge had been traveling westbound on Charles Road. For unknown reasons, the Dodge exited the roadway to the north and struck multiple trees on the 11100 block of Charles.
Front airbags and side curtain airbags deployed during the crash.
The sole occupant and driver was wearing her seat belt and was pronounced dead at the scene.
The McHenry County Sheriff's Office Major Crash Investigation Unit and the McHenry County Coroner's Office continue to probe the incident. Toxicology reports are pending through the Coroner's Office.