McLean County news briefs
May 15, 2019
BLOOMINGTON
 Volunteers need for emergency drill at airport
Adult volunteers are needed to act as plane crash victims to help emergency response agencies test response to a plane crash.
Volunteers will be needed on Saturday, June 22, from 7:30 a.m. to 1 p.m. at the Central Illinois Regional Airport former terminal building at 2901 E. Empire St. Bloomington. Participating in the exercise can help the community to be better prepared for a major emergency response, according to McLean County officials.
Those interested in volunteering can go here http://ow.ly/oJ8B50p to register.
For more information, contact David Hopper, emergency preparedness coordinator for the McLean County Health Department at 309-888-5987 or at david.hopper@mcleancountyil.gov.
Rock of Ages concert tour to stop at CPA
Broadway's Best Party is coming to the Bloomington Center for the Performing Arts, 600 N. East St.
The Rock of Ages Tenth Anniversary Tour show will be in town Wednesday, May 29 at 7:30 p.m.
Nominated for five Tony Awards®, including Best Musical, Rock of Ages captures the iconic era that was the big bad 1980s Hollywood.
Featuring the music of hit bands such as Styx, Poison, Twisted Sister, and Whitesnake among many others, this Tenth Anniversary production features a dynamic new cast revisiting the larger than life characters and exhilarating story that turned Rock of Ages into a global phenomenon.
This is one for the ages that will have you singing "Here I Go Again."
Tickets prices range from $50 to $65.
For more information about the BCPA go online at ArtsBlooming.org or phone our ticket office at 309-434-2777 Monday through Friday 10 a.m. to 6 p.m.
Farmers' Market back in business for the season
The Downtown Bloomington Association's Farmers' Market is now open on Saturdays from 7:30 a.m. to noon at Museum Squareblock of N. Center to 100 block of W. Jefferson to 200 block of N. Main.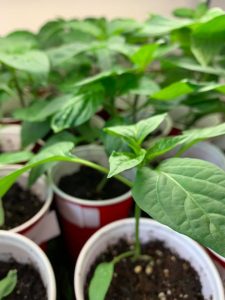 Not only does the market give customers a venue to buy locally grown farm products, it also puts them in touch with local artisans of prepared goods and fine arts, musicians, and community organizations.
The Downtown Bloomington Association Farmers' Market is a producer-only market offering a wide array of farm products — including vegetables, fruits, cheeses, pork, beef, free-range poultry and eggs, flowers, plants, herbs, and more grown and produced by the individual selling these items!
The market features different musical performances each week. Cooking demos are offered regularly, and the Kids' Zone has sponsors that offer weekly hands-on activities for all ages.
Volunteers are always in need to help the market run smoothly.
REGIONAL
 Communities join for historic preservation awards
The City of Bloomington and Town of Normal Historic Preservation Commissions are collaborating with the Old House Society (OHS) to present this year's Historic Preservation Awards.  The awards ceremony took place May 14 at the McLean County Museum of History.
At this year's Historic Preservation Awards event, Normal honored three properties and their owners: 706 Broadway Ave., 1000 N School St., and 1202 S. Fell Ave.
Bloomington recognized Greg Koos as Preservationist of the Year. The Landscape Restoration Award went to Bloomington Township for work at Evergreen Cemetery.
The committee recognized Mike Manna with the Restoration Award for work at 419 N. Main St., and presented the Rehabilitation Award to Inn Front LLC for 236 E. Front St.
The OHS also recognized Mike and Ann Sullivan, 1111 Elmwood Road in Bloomington, and Jack Glascock, 23 Broadway Place in Normal, with the Gift to the Street Award for their work restoring and preserving their homes.
"Old House Society, an organization which is an institution in our community for historic preservation, is excited to again partner with the Bloomington and Normal Historic Preservation Commissions," explains Beth Snow, OHS Gift to the Street Chair.
The task of historic preservation is indeed a challenge, and those that accept that challenge and perform the task well should be wholeheartedly commended. We are thrilled to celebrate the achievements of this year's honorees.
The awards ceremony took place in the Museum of History's Governor Fifer Courtroom and was open to the public.
Extension offers Junior Chefs Cooking School
University of Illinois Extension's Illinois Nutrition Education Programs SNAP-Education is offering a series of free, kid-friendly cooking classes. Illinois Junior Chefs is a program for children from ages 8 to 13 to learn basic cooking skills and kitchen safety while having fun.
Participants who attend will receive a cookbook at the end of camp.
Participants attending all four days will receive a cookbook and additional cooking tools.
Illinois Junior Chefs will be available from 12:30 p.m. to 3 p.m. at the following locations throughout District 87:
June 10-13 at Bent Elementary located at 904 N Roosevelt Ave.
June 17-20 at Sheridan Elementary located at 1403 W Walnut St.
July 8-11 at Irving Elementary located at 602 W Jackson St.
July 15-18 at Stevenson Elementary located 2106 Arrowhead Drive.
Illinois Junior Chefs will be available from 9 a.m.-11:30 p.m. at the following location in Normal:
Aug. 5-8 at Unity Community Center located at 632 Orlando Ave.
Registration is required to participate and will be open beginning April 15 for students attending the following schools: Bent, Sheridan, Irving, Stevenson, BJHS, and Unity Community Center.
Registration will be open to the general public beginning April 29.
Camp requirements:
Closed toe shoes – no flip flops
Hair pulled back
Youth must be between the ages of 8-13
All documents must be completed and submitted by the first day of camp.
To register or for more information, go to https://web.extension.illinois.edu/registration/?RegistrationID=20207.
METAMORA
 Snyder Village completes major renovation plan
Snyder Village opened in 1988 with 61 health care beds, six retirement cottages, and six apartments.
Over the last 31 years, the campus has grown to the current 106 health care beds, 65 assisted living units, 39 retirement apartments, and 170 cottages.
Major renovations estimated at $2.6 million have been completed for all areas of the Health Center.
Snyder Village has improved its facilities and services with a goal of remaining at the forefront of senior care in the Tri-County area.
Renovations include improvement of living spaces, the addition of bistro-style dining areas, the creation of a central "town center", the addition of nurses' stations, and the formation of space for resident activities.
These improvements help in creating more of a neighborhood atmosphere to enrich the lives of residents and ensure that Snyder Village is a place that they can call home.
To celebrate the completion of these notable improvements, Snyder Village will be hosting a ribbon cutting and open house for the public at the Health Center, 1200 E Partridge St., Metamora. The ribbon cutting will take place at 2 p.m. on Sunday, June 2.
Tours of the facility will take place following the ribbon cutting until 4 p.m. Light refreshments will be served.