As baseball's oldest independent league, the Frontier navigates uncertain times
By Bob Pieper for Chronicle Media —

April 17, 2019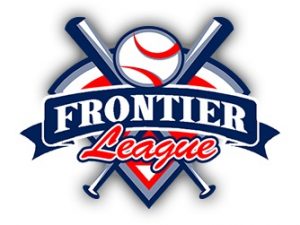 "Welcome to Baseball Heaven," signs around St. Louis' Busch Stadium proclaim. But there may be trouble in paradise.
Across the nation, crowds at professional baseball games have been decreasing, slowly but steadily, for a decade.
Major League Baseball (MLB) attendance, which peaked in 2007, dropped below 70 million for the first time in 15 years in 2018. Total attendance for the nation's 30 major league teams in 2017 was 72,678,797. It fell to 69,671,272 last year; down some 3,007,525 attendees.
Even the oft-proclaimed "Best Baseball Town in America" is no exception.
The St. Louis Cardinals last season drew an average of 42,019 fans per game, for a 2018 season attendance total of 3,403,587. But that was down from a 2007 peak of 48,853 per game and total attendance of 3,552,166
Minor League Baseball (MiLB) teams are seeing the same trend. They announced in September that 40,450,337 fans attended minor league games during the 2018 season, a drop of 1,382,027 fans compared to the previous season.
And in Sauget —  the home of the nation's oldest, currently independent minor baseball league — the story is much the same.
The Frontier League saw attendance fall from 1,288,542 in 2017 to 1,185,267 in 2018 – a decline of 0.7 percent, according to the website, Baseball Digest.  More significantly, attendance last year was down from a peak of 1.5 million in 2007, the Frontier League web site confirms.
The league will shrink from 12 teams to 10 this year as its Normal, Ill., CornBelters and Evansville Otters both leave to join college leagues for the 2019 season. Both of those teams cite insufficient crowds and the cost of running a professional league team.
The Frontier League nearly faced opening this season with nine teams. In October of last year, the City of O'Fallon, Mo. locked the league's River City Rascals out of the city-owned CarShield Field, citing unpaid rent. O'Fallon officials have since given the team a lease extension but says the Rascals still owe the city money.
The league's Gateway Grizzlies, who play at Sauget's at GCS Credit Union Ballpark, saw attendance fall to a total of 125,536, or 2,671 per game, during 2018; down from 148,176, or 3,087 per game, in 2017. They were the league's third largest-drawing team both years.
However, ticket sales were well off pace from 2004; when the Grizzlies became the first Frontier League team ever to draw over 200,000 fans in a single season for an average of more than 40,00 fans per night.
Even in the best of times, successfully operating an independent minor league — not affiliated with the MLB or MiLB — can be a challenge.
The MLB and MiLB provide their developmental teams a wide range of support from promotion to player recruitment, industry analysts say.
America currently has only eight independents: the Arizona Fall League, American Association, Atlantic League of Professional Baseball, Canadian American Association of Professional Baseball (Can-Am), Empire Professional Baseball League, Frontier, Pacific Association, Pecos League, and United Shore Professional Baseball League.
The Frontier League is generally considered the most stable.
The future of a ninth independent is uncertain. The Southwest League of Professional Baseball hopes to begin play this spring but still has, at most, only four of the six teams that league owners want to have.
Statistics compiled by Baseball Digest for five of the eight (American, Atlantic, Can-Am, Frontier, Pacific) show independent league attendance down 5 percent over the past two years, from 5,890.403 in 2017 to 5,588,425 in 2018.
At least 30 independent minor baseball leagues have failed over recent decades.
The 10 teams in the Frontier League's "East" or "West" divisions this year are: the Joliet Slammers; the Lake Erie Crushers in Avon, Ohio; the Schaumburg Boomers; the Washington Wild Things in Washington, Pa.; the Windy City ThunderBolts in the Chicago suburb of Crestwood; the Evansville Otters in Evansville, Ind; the Florence Freedom in Florence, Ky., and the Southern Illinois Miners in Marion, the Grizzlies and the Rascals.
The Frontier League was launched in 1993 by long time league president Chris Hanners of Chillicothe, Ohio and a group of investors to bring professional baseball to towns in West Virginia, eastern Kentucky and southeast Ohio. Its inaugural season began with eight teams. Two would cease operations before the end of the year.
However, the league would ultimately prosper under the direction of former Atlanta Braves player Bill Lee, a Southern Illinois University Edwardsville graduate and Shiloh resident, who has served league commissioner since 1994.
At its peak, the league had 14 teams. A number of players have been drafted by major league clubs. The addition of the Marion Miners proved a critical factor in reaching the league's attendance peak in the 1990s and 2000s.
The Grizzlies are owned by Sauget business man and mayor Richard Sauget, according to the team website, with Steve Gomric, as general manager.
The team's 6,000 seat home stadium, on I-255 near the Cahokia-Route 157 exit, was opened in 2002, a year after the Grizzlies played their first season.
The facility is owned by Granite City-based GCS Credit Union.  Through its first years the ballpark was known, as "GMC Stadium" and sponsored by St. Louis area GMC truck dealers.
GCS Ballpark offers reserved box seating, lawn seating, party suites, two hot tubs, and a section of bleacher seating. Synthetic turf was installed in 2012.
In addition to home field for the Grizzlies, GCS Ballpark serves as the host for the annual wood-bat college baseball game between the Billikens of Saint Louis University and the Salukis of Southern Illinois University. The ballpark is also home turf for the Webster University baseball team of suburban St. Louis and the Lindenwood University baseball team of Belleville.
It hosted the 2008 NCAA Division II Baseball Championship.
Bob Dylan and Willie Nelson performed at the stadium in July 2005; however, concerts there have been rare.
Spokespersons for both MLB and MiLB say last year may have been a bit of an anomaly. An unusually cool spring for contributed to last year' attendance downturn, they say. And in some minor leagues, fewer games were played.
Nevertheless, many sports business analysts and baseball fans fear for the games future.  America's pastime faces increasing competition from other sports, ranging from soccer to video games Baseball's core fan base is aging. Millennials find the games too slow and too long, analysts say.
However, some see a special niche for minor league teams in an increasingly cost-conscious nation.
The average cost for a family of four to attend a Minor League Baseball game is $64.97 — including parking, two adult tickets, two child tickets, four hot dogs, two sodas and two beers, according to the MiLB.
By comparison, the average cost for a family of four to attend an MLB game in 2014 and pay for parking and a similar amount of refreshments is around $212.46.
Industry analysts also note that aggressive promotion by minor league teams over recent decades, in many cases, has been successful.
In the land of Bill Veeck — baseball's original promoter — the Frontier League and Grizzlies are no strangers to special features and promotions.
Among them: "Baseball's Best Burger," a bacon cheeseburger with a Krispy Kreme Original Glazed doughnut used as a bun. The ballpark's burger and nachos have been featured on the Travel Channel.
An Easter egg hunt, with 10,000 eggs, is set for this Saturday, April 20, at the ballpark.
The Can-Am League and the Frontier League will play are first-of-its type, joint-independent league All-Star Game on July 10 in Colorado.
The Grizzlies 2019 season will begin on Friday, May 10 with a weekend series against the Schaumburg Boomers. Opening Day will feature giveaways, live music, "wild promotions and more," according to the team website.
For additional information see www.frontierleague.com or www.gateway grizzlies.com.