Collinsville officers shoot subject
June 23, 2023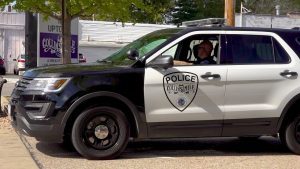 Illinois State Police are investigating an officer-involved shooting in Collinsville.
A preliminary investigation indicates that the Collinsville Police Department was dispatched to a call
Tuesday evening (June 20) of a subject with a gun on the 1100 block of St. Clair Avenue.
Representatives of the Illinois State Police's Division of Criminal Investigation said Collinsville
officers arrived at the scene at about 9:15 p.m. at which time a 30-year-old man pointed a weapon at the
officers.
Collinsville police discharged their weapons striking the subject, according to State Police.
The subject was transported to an area hospital for treatment. He was listed in stable condition,
according to State Police.
No officers were injured in the incident.
State Police are continuing to investigate the incident.