Chronicle earns top journalism awards
Chronicle Media —

October 21, 2018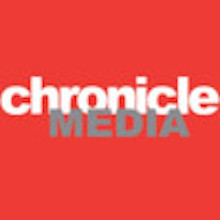 Chronicle Media LLC captured 15 awards, include nine first places, in the Northern Illinois Newspaper Association's 2018 competition.
Leading the company's success in the contest recognizing journalism excellence was the Chronicle's Jack McCarthy, who earned three first-place awards. McCarthy was recognized with the first honor for non-dailies at Thursday's awards night at Northern Illinois University in DeKalb for his page design of the Suburban Chronicle.
"Design is modern and clean," judges said of McCarthy's layout.
McCarthy also won first-place recognition in Best General Feature for "Warm Embrace," his profile of Honor Flight recipients, and Best Business/Financial/Consumer Story for "DePaul looks for winner," his preview of the new Wintrust Arena.
Karie Angell Luc captured two first-place awards, both for her coverage of Mark Buehrle Day at Guaranteed Rate Field. She earned top honors in Best Feature Photo and Best Video.
Other Chronicle first-place honors went to:
Joe Daniszewski for Best Informational Graphic for the "How They Voted" page
Lynne Conner earning the Owen Phelps Award for Best Religion story for "If it can fix me, it can fix anybody," her feature on the Rockford Reachout Jail Ministry
Staff members for the Cook County Chronicle website
Erika Wurst for Best Spot News Story for "Shootings spark fear, anger in Boulder Hill"
Daniszewski, Luc and Wurst also all captured second-place honors.
Daniszewski was second in Info Graphics for his Chronicle Christmas Tree Farm map.
Luc earned a second in Best Video for her coverage of a Glenview man overcoming a brain tumor to create music.
Wurst was second in Best Business/Financial/Consumer Story for "Retail behemoths" a look at the retail success of the Route 59 corridor in Aurora and Naperville.
Kevin Beese earned a second-place showing in Best Coverage of Social Issues for "Students in Crisis," a look at mental health in schools.
Beese also earned a third-place in Best Localized News Story for "Now is the time," examining Illinois lawmakers' push for an assault weapon ban in the wake of the Las Vegas massacre.
Also earning third-place recognition was Elise Zwicky in Best Personality Profile for "Modest start with peanut butter sandwiches" featuring a Pekin couple's ministry to the homeless.