Gun-dealer license bill passes State Senate
By Jean Lotus Staff Reporter —

May 16, 2017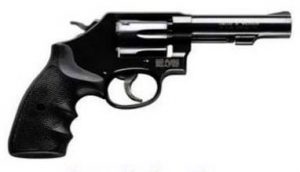 After first being introduced 15 years ago, a bill to require Illinois gun dealers to obtain a license from the state passed out of the Illinois Senate April 27 with a 30-21 vote and moved forward in the House.
Sen. Don Harmon (D-Oak Park) told fellow lawmakers he had been trying since 2003 to get Illinois to join the 26 other states that required state firearm dealer licensing.
"I'm asking you to give local law enforcement the tools to go in to the bad actors and say, 'why'd you sell 50 guns to one guy last month?'
"Believe me, there will always be guns for sale. Can you help us in our neighborhoods where 14-year-olds are shooting each other because guns are so easily available?"
The bill would require professional gun dealers, pawnshop owners, collectors and manufacturers to obtain a license from the Department of Financial and Professional Regulation. Gun dealers must already obtain a federal license. The bill sets up a five-member governing board, similar to the board that approves concealed carry licenses in Illinois.
Harmon said supporters of the the National Rifle Association targeted him with "some crass and juvenile rhetoric hurled on social media. There was a tweet of someone taking a sledge hammer to my skull," he added.
The NRA website urged members to oppose the law, which they claimed would impose "onerous mandatory regulations, fees potentially in the thousands of dollars and excessive amounts of red tape that would almost assuredly force the closure of many firearm dealers, and prevent prospective owners from opening new ones."
Harmon said the federal gun dealer license costs $200 and is renewable for $90. The Illinois license costs would probably be similar and would not put any dealer out of business, he told the senate.
Harmon's district covers parts of Chicago's West Side. The city of Chicago is undergoing a rash of gun violence, with more than 1,100 persons shot so far in 2017.
"This bill has great support from the Chicago Police Department," Harmon said. "They're on the receiving end of all of this [violence] obviously."
Harmon said his bill was "a good-faith effort to crack down on a handful of irresponsible gun dealers where a large number of the guns involved violent crimes in the Chicago area originate," in a statement.
Nationally, 1 percent of licensed gun dealers sell 60 percent of guns found at crime scenes and traced back to dealers, according to the San Francisco-based Law Center to Prevent Gun Violence, an advocacy group that advocates "smart gun laws."
The federal Bureau of Alcohol, Tobacco and Firearms, which regulates gun dealer licenses, is understaffed and under funded, according to CPGV's website.
"ATF may conduct only one unannounced inspection of each dealer per year, the burden of proof for prosecution and revocation are extremely high, and serious violations of firearms laws have been classified as misdemeanors rather than felonies," CPGV asserts.
Gun control advocates in the state expressed gratitude and were optimistic that the bill would move forward.
"We are thankful to Senator Harmon and members of the Senate for passing this very important bill," said Colleen Daley, executive director of the Illinois Council Against Handgun Violence in a statement. "Licensing and regulation of gun dealers will help stem the flow of illegal guns, keeping guns out of the hands of criminals and ultimately save lives."
The House version of the bill is sponsored by State Rep. Kathleen Willis (D-Melrose Park). The bill was to be heard in the House Judiciary Criminal Committee May 15, after press time.
— Gun-dealer license bill passes State Senate    —