Problems with voting machines delayed DuPage County results
Chronicle Media —

March 21, 2018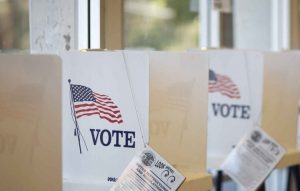 The slow release of DuPage County voting results from Tuesday's primary prompted jokes and comparisons to how Chicago and Cook County once delayed election totals to supposedly influence a desired outcome.
DuPage County officials, however, were not laughing.
Technical problems with voting machines delayed results for several hours, including less than half the count announced more than four hours after the polls closed. Final results were not posted until 4:13 a.m. on Wednesday.
County board chairman Dan Cronin blasted the delays in a Facebook statement late Tuesday.
"The commission has failed the voters of DuPage once again with their inability to provide timely election results," he said. "This is not acceptable."
By midday on Wednesday, the county released a statement from Technology Committee Chairman Kevin Wiley and Vice-Chairwoman Janice Anderson seeking for an explanation.
"On behalf of our fellow board members and the Technology Committee, we would like to express our concern about the performance of the DuPage Election Commission Tuesday evening," according to the statement. "After conferring with DuPage County Board Chairman Dan Cronin, we request the Executive Director of the Election Commission (Joseph H. Sobecki) appear before the full County Board at our next meeting, March 27, to present information about the effort to tabulate and report election results."
In the lone competitive countywide Republican primary race, James Mendrick beat department college Frank Bibbiano by more than 13,000 votes for the Sheriff's nomination. Gregory Whalen, of Clarendon Hills, ran unopposed for the Democratic nomination. November's victor would replace longtime Sheriff John Zaruba, who plans to retire.