Attempt to stall Chicago marijuana sales falls short
December 18, 2019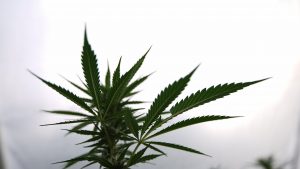 Some black Chicago aldermen's effort to delay recreational marijuana sales in Chicago until more equity is created in ownership of dispensaries in the city has fallen short.
The aldermen's last bid to stop recreational marijuana from going on sale in the city Jan. 1 fell short on Wednesday, Dec. 18 with City Council members voting 29-19 against the proposed delay.
The vote came after several contentious hours of debate and several parliamentary procedure questions and votes.
Before the debate even got going, Ald. Gilbert Villegas (36th Ward) called for the ordinance pushing the start of recreational marijuana in the city to be pushed back to July to be deferred. The non-debatable procedure led black aldermen to call for the meeting to be adjourned — a motion that failed.
Villegas, however, would later rescind his motion, opening the proposal for debate.
In an impassioned speech, Ald. Anthony Beale (9th) called the lack of any individuals of color having ownership in the dispensaries selling recreational marijuana in the city as of Jan. 1 "a travesty."
"Do the right thing," Beale said in urging his fellow aldermen to push the city's recreational pot start-up back to July 1. 
"This will not do a thing for the black community," Beale said of the dispensaries that will sell recreational marijuana in the city as of Jan. 1, all of which are owned by white men.
Ald. David Moore (17th) said if black aldermen could not stand in unison on delaying the sale of recreational marijuana in the city until a more equitable solution could be worked out then there is no reason for the City Council's Black Caucus.
"And I will be the first to leave," Moore said.
Ald. Leslie Hairston (5th) said there was continually talk of the city facing legal fees from potential lawsuits from dispensaries in the city already licensed to sell recreational marijuana as of Jan. 1
"We didn't have that discussion with the lawsuits of white cops shooting black victims," Hairston said.
She said the $5 million the city could lose by delaying recreational pot sales was the same amount of money the city paid to the family of Laquan McDonald, who was fatally shot by Chicago police Officer Jason Van Dyke.
Ald. Walter Burnett (27th) said steps are being taken to create more equity in dispensary ownership.
"We've got some wins going on," Burnett said in urging aldermen not to hold up the pot sales in the city. "I'm trying to bring something home for our community. I am not going to sit here and not get something for my community."
An effort was made earlier this month to get a similar ordinance through at the City Council committee level, but the proposal never got called for a vote in committee.