Austin neighborhood robberies bring warnings from police
Chronicle Media —

March 6, 2018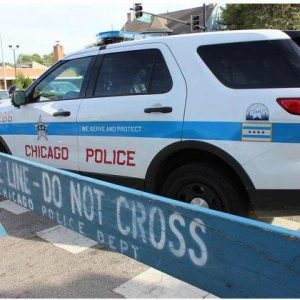 Chicago police are warning residents of the Austin area to be alert for potential robberies while sitting in or exiting their vehicle.
Two armed robberies took place recently within the boundaries of the 15th District (Austin). In the robberies, multiple offenders approached the victims while they were seated in or just exiting their vehicle. The offenders pointed a handgun at the victims and demand their property.
Both robberies took place Sunday (March 4). They were at:
2:25 a.m. on the 5800 block of West Division Street.
2:35 a.m. on the 4800 block of West Hubbard Street.
The offenders are black men between the ages of 20 and 30. They wore dark clothing and masks during the robberies.
Police said residents should:
Be aware of the crimes and alert their neighbors.
Pay attention to any suspicious people loitering in the area.
Call 911 immediately, if the victim of a robbery, and provide a detailed description of the offenders and a vehicle description and license plate information, if they flee the scene.
Anyone with information about the robberies is asked to call the Chicago Police Department's Bureau of Detectives for Area North at (312) 744-8263.
— Austin neighborhood robberies bring warnings from police —