Vehicles stolen on Chicago's Near North Side
June 3, 2019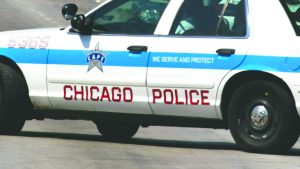 Police are warning residents of the Near North neighborhood to not leave their vehicles running as a rash of vehicles have been stolen from the area.
In each of the incidents in the 18th Police District, the victim's vehicle was parked, unoccupied, and running with the keys in the ignition when an offender approached after being dropped off nearby. Each time, an offender entered the vehicle and drove away.
During two of the vehicle thefts, the victim described the drop-off vehicle as a silver Chevrolet sedan.
Vehicle thefts occurred during the:
Afternoon hours of April 29 in the 300 block of West Erie Street.
Afternoon hours of April 29 in the 1100 block of North State Street.
Evening hours of May 10 in the 100 block of West Ontario Street.
Morning hours of May 11 in the 600 block of North Clark Street.
Evening hours of May 14 in the 700 block of North Rush Street.
Evening hours of May 15 in the 600 block of North LaSalle Drive.
Morning hours Thursday (May 30) in the 100 block of East Erie Street.
The offenders are described as two or three black teens or young men, 5 feet 6 to 5-8, 145-160 pounds, and 17-25 years of age.
Police offered the following tips to avoid your vehicle being stolen and what to do, if your vehicle is taken:
Do not leave your keys in your vehicle and simply turn off the engine.
Report suspicious activity immediately.
Keep vehicle doors locked and windows closed.
If your vehicle is stolen and video surveillance is available, save and make a copy of the incident for investigating detectives.
If approached by a witness to a vehicle theft, request contact information.
Anyone with information about the vehicle thefts or the offenders should contact the Chicago Police Department's Bureau of Detectives for Area Central at 312-747-8382.