Aurora man killed, another wounded in more shootings
By Erika Wurst for Chronicle Media —

May 31, 2018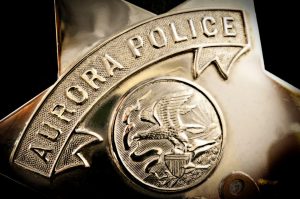 A man was shot and killed, and another man was injured following a series of shootings that happened within eight hours of each other in Aurora.
On Thursday, May 31, police responded  to reports of shots fired in the 900 block of Aurora Avenue.
Officers learned that at around 2:30 a.m. a man, later identified as Sergio Orozco, 29, 1100 block of Brunswick Lane, Aurora, was shot and then driven by family members to an area hospital by the time officers arrived on scene. He was later pronounced dead.
A preliminary investigation revealed that Orozco was shot by a man in dark clothes who had his face concealed, police said
The suspect possibly ran westbound after the shooting.
Just the day before, on Wednesday, May 30, at around 7:50 p.m., a 19-year-old Aurora man was stopped at a stop light at Montgomery Road and Hill Avenue with his 8-month-old daughter in the back seat of his vehicle when he was fired upon.
According to Aurora Police Department spokesman Dan Ferrelli, as the man waited at the light, a silver or light blue vehicle pulled alongside his vehicle and fired several shots.
The man suffered superficial wounds to his neck and shoulder from flying glass and was treated on scene by paramedics. The child was not injured.
RELATED NEWS: Aurora investigates Memorial Day weekend shootings
The shooting victim could not provide further descriptions of the suspect vehicle or its occupants, Ferrelli said.
Definite motives have not yet been established but neither shooting appears to be random, Ferrelli said
Anyone who has information on either incident is asked to call detectives at 630-256-5500 or Crime Stoppers at 630-892-1000. Callers to Crime Stoppers are anonymous and if their information leads to any arrests, they qualify for a cash reward,
—- Aurora man killed, another wounded in more shootings—-