Aurora police investigate shooting of Bristol teen
By Erika Wurst for Chronicle Media —

April 13, 2018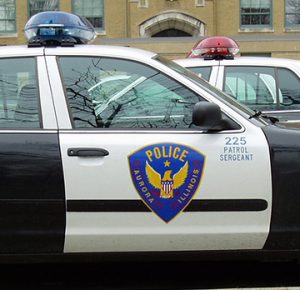 Aurora police are continuing to search for the suspect in the April 7 shooting of a 19-year-old Bristol man who was attending a party in Aurora.
According to Aurora police, the incident occurred around 12:15 a.m. near Hinman Street and Seventh Avenue.
Aurora Police Department spokesman Dan Ferrelli said officers were called to a home in the 700 block of Hinman Street prior to the shooting for a noise complaint and found a large party was underway.
Hours later, police were called again to the area, this time for reports of shots fired. Witnesses reporting hearing the shots and seeing many people flee in various directions from the scene
As they began to investigate the shooting, officers learned that the 19-year-old shooting victim had just walked into an Aurora hospital suffering from a non-life-threatening gunshot wound. He told police that he had attended the party and was shot after leaving the home as the party broke-up.
Aurora Police Department spokesman Dan Ferrelli said investigators concluded that the suspect was standing near the intersection of Hinman Street and Seventh Avenue when he/she fired multiple shots toward an occupied vehicle.
The suspect then fled eastbound in a white SUV that was parked just east of the intersection. The vehicle that was fired upon fled westbound on Seventh Avenue, Ferrelli said.
"We are continuing to follow leads and ask anyone with information to come forward," he said. Police have not ruled out gang motivation.
The suspect is described as a black man, skinny, around 6'1", with shoulder-length dreadlocks and wearing dark clothing.
If you saw or know anything, call Investigations at 630-256-5500 or Crime Stoppers at 630-892-1000.
— Aurora police investigate shooting of Bristol teen —-