Aurora woman grabbed, fights off sexual assault
By Erika Wurst for Chronicle Media —

February 28, 2018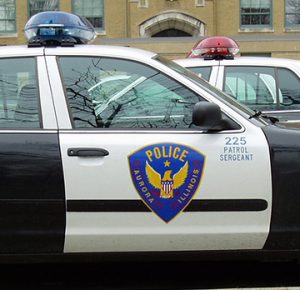 Aurora police are investigating the kidnapping and attempted sexual assault of an Aurora woman who said she was accosted by a man in the laundry room of her North Avenue apartment complex.
The 30-year-old victim called police around 8:30 p.m. on Feb. 26 and asked them to respond to an apartment complex in the 900 block of North Avenue where the assault had just occurred.
The woman told police she was doing laundry in a common laundry room at her complex when she was approached by a man, according to Aurora Police Department spokesman Dan Ferrelli.
The man tried to strike up a conversation with her, but when she ignored him, he told her he had a knife and forced her into a nearby apartment unit that he identified as his own.
When they were inside the apartment, the suspect beat the woman and demanded she perform sexual acts on him, Ferrelli said.
At one point, when she realized the man did not have a knife as he had claimed, the woman fought back and was able to escape the apartment and call 911.
By the time officers arrived at the apartment the man had already fled the scene, Ferrelli said. The suspect was described as a black man, 30- to 45-years-old; 5-foot-10 to 6-feet, with long, black dreadlocks.  He was further described as having a gap in both his upper front and lower front teeth and was wearing a dark jacket, dark hat and pants, and a white shirt.
Anyone with information should contact Aurora Police Detectives at (630) 256-5500 or Aurora Area Crime Stoppers at (630) 892-1000. Callers to Crime Stoppers are anonymous and qualify for a cash reward for any tips that lead to an arrest.
— Aurora woman kidnapped, fights off sexual assault —