Police, federal agents seek suspects in Aurora gun shop burglary
By Erika Wurst For Chronicle Media —

April 7, 2017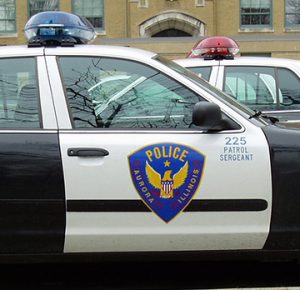 A reward of $10,000 is being offered for information that leads to the arrest and conviction of two suspects wanted in connection with the burglary of an Aurora gun shop last month.
According to authorities, two unknown suspects entered J.R. Shooting Sports, 519 N. Oakhurst Dr., Aurora, around 12:05 a.m. on March 27 and stole numerous firearms from inside. The incident is being investigated by the Aurora Police Department and the Bureau of Alcohol, Tobacco, Firearms and Explosives (ATF).
On Wednesday, the ATF, APD and the National Shooting Sports Foundation (NSSF) announced the reward in an attempt to bolster their investigation. The reward is part of a larger national cooperative initiative between the NSSF and ATF in which NSSF matches ATF rewards in cases involving the theft of firearms from federally licensed firearms retailers. J.R.Shooting Sports is a licensed retailer.
"Through experience, we know that stolen firearms are used by violent criminals to perpetrate additional crimes," said Special Agent in Charge Celinez Nunez, ATF Chicago Field Division.
ATF is offering a reward of up to $5,000, which will be matched by the NSSF for a total reward of up to $10,000.
"We are seeking the assistance from the public for any information that might assist in the apprehension of the individuals responsible for this burglary, and ensure that they are held accountable for their actions," Aurora Police Chief Kristen Ziman said.
Anyone with information about this crime should contact the ATF at (800) ATF- GUNS (1-800-283-4867) or the Aurora Police Department at (630) 256-5500.
Information can also be sent to ATF via the mobile app www.reportit.com by using the Chicago Field Division as the location. All calls will be kept confidential.
ATF is the lead federal law enforcement agency with jurisdiction involving firearms and violent crimes, and regulates the firearm industry. More information about ATF and its programs is available at www.atf.gov.
— Police, federal agents seek suspects in Aurora gun shop burglary —