Plano man dies in Yorkville crash
By Erika Wurst For Chronicle Media —

February 25, 2017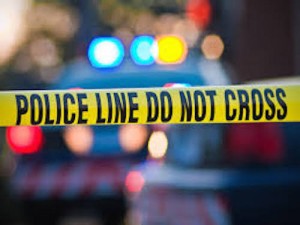 A 27-year-old Plano man was killed in a single-vehicle crash early on the morning of Feb. 18 in Yorkville.
According to Yorkville Police, officers were called to the area of Galena and Kennedy roads around 5:45 a.m. for reports the accident. When officers arrived on scene they found a pick-up truck, upright, in the southwest corner of the intersection, off the roadway.
The vehicle's driver, Jose Luis Rocha, had been ejected from the truck and was found outside the vehicle. He was transported to Rush-Copley Medical Center in Aurora where he was pronounced dead, police said.
The area of the crash was closed to traffic for several hours as police conducted their investigation.
A preliminary report revealed that Rocha was apparently traveling westbound on Galena Road when he "failed to negotiate the curve and went into the opposite lane of traffic," police said.
Rocha's truck then went off the road into the south ditch of Galena Road for several hundred feet before striking an embankment at Kennedy and Galena roads and becoming airborne.
Police said Rocha's truck landed in a private yard where it struck a tree.
Toxicology reports are pending, and the investigation into the crash remains ongoing.
According to his obituary, Rocha was a member of the St. Mary Catholic Church community in Plano.
He is survived by his parents, Jose and Gloria Rocha of Plano; his sisters, Mariza Rocha of Plano, and Ada I. (Emmanuel Delgado) Rocha of Plano; his niece, Julieta Delgado; his paternal grandmother, Gila Martinez; his maternal grandmother, Jesucita Gonzalez; many aunts, uncles and cousins; and his beloved dog, Bubba.
—  Plano man dies in Yorkville crash —