Families of first responders face stress as well
By Kevin Beese Staff Reporter —

November 13, 2018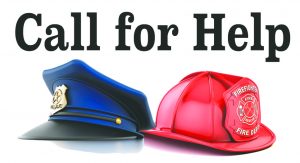 Third in a series looking at the trauma first responders deal with and the impact it has on them and their families.
Kathleen Willis still vividly remembers the telephone ringing at 3 a.m.
Her husband, who had been a Lombard firefighter/paramedic for less than a year, was on the other end of the line and told her to go check on their newborn daughter.
"I was like 'It's 3 o'clock in the morning.' He was like 'Just go do it. I need you to do it before I can get back to the job,'" Willis remembers.
Her husband, Tom, had just experienced his first SIDS (Sudden Infant Death Syndrome) death as a paramedic.
She said that was just one of a number of horrific events her husband experienced while part of the Lombard Fire Department.
Police officers, she said, deal with equally difficult issues and, at times, the anger and violence comes their way on a call.
In the unique position of the spouse of a retired firefighter and a state lawmaker, Willis said she wants to find ways the state can help first responders with the stress they face on the job and that stays with them when they head home.
"We're looking to alleviate that backpack. Take some of those pebbles out and make sure it does go better," state Rep. Willis (D-Addison) said.
The state representative said there were difficult times and awkward silences at home during her husband's 28 years with the Lombard Fire Department when he would come home after dealing with a difficult scene.
"He would come home with things and not be ready to talk about them," she said. "Having never been in the field, you don't understand what they go through."
She said that changed over time and her husband began to open up more about issues and used her as a sounding board.
"I was able to know when he wanted to talk and when he did not want to talk," Willis said.
Willis said when their children hit their teen years, her husband was very much focused on "Let's keep peace at all costs," dealing with enough stress on the job.
She said that for marriages to survive, you have to be willing to take the in-laws too. For a first responder's marriage to survive, Willis said, you have to take the rest of the shift too.
Those peers become part of the family, Willis said.
Although retired for eight years, her husband is still active with the Lombard Fire Department's honor guard and has stayed active in the firefighters' union.
Those connections, Willis said, helped with the transition into retirement for her husband, whose time with the department was shortened by a career-ending injury.
The state representative, who is chairwoman of the state House's Fire and Emergency Services Committee, said the state needs to find ways to support the nonprofit groups that help first responders with the stress they deal with on a daily basis.
"I don't know if the state can do anything to encourage municipalities to be sensitive to the mental health issues of first responders," Willis said. "If first responders go through something extremely gruesome, maybe the municipality could call and have immediate support there for them."
She said steps need to be taken to ensure that first responders who come forward about addiction problems don't have their job taken away from them.
"The only reason they are going to get help is if they can continue in their job," she said.
She said there are protections in place for first responders who go through employee assistance programs, but that there are gray areas where an employee could admit to having a problem but show up at work intoxicated or high on medication and that can be grounds for dismissal.
Willis said there needs to be more support in smaller fire departments so paid-on-call and volunteer firefighters are provided the same counseling and employee assistance programs as full-time personnel.
The state representative said that steps also have to be taken to ensure first responders get adequate rest. She cited days off being rescinded when the verdict was coming down in the case of Chicago police Officer Jason Van Dyke.
"We need to find a balance between public safety and the safety of the officers," Willis said.
kbeese@chronicleillinois.com
Part 1: Stress can overwhelm Illinois first responders
Part 2: Nonprofit group raises awareness of first responder issues